How are people feeling in these uncertain times, and what are the commercial implications?
July 21st, 2017 by Sarah Buckle
Reading Time:
2
minutes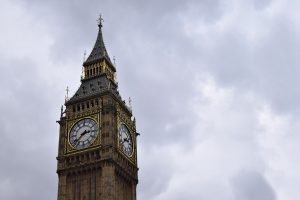 The UK is in a state of flux, we all know that.  But, what does this mean commercially?  Our latest trends study has revealed that there's an over-arching theme of caution across the nation.
We asked people what they would spend more on with 10% greater disposable income and what they would spend less on with 10% less disposable income.  Our findings show that holidays and big-ticket luxuries fluctuate in equal measure, utilities are relatively stable and discretionary items are most at risk – people cut back quickly but don't increase spend so easily.  No surprise?
However, what we also discovered was how important financial security and investing for the future are to people in these uncertain times.  Saving for the future is a high priority when more cash is available and it remains a high priority when money is tight, at the expense of high street, online and non-essential purchases.
We also found a real, embedded move to price-sensitive decision-making and making healthy choices. Interestingly, "healthy" doesn't equal natural, perhaps because "natural" implies premium pricing in people's minds.
Our findings also show that Millennials are the most optimistic but they're also the most cautious and concerned; they score highest on feeling guilty if they indulge!  Boomers don't have such regrets but do feel that they will be worse off in future.
The implications for how brands and companies reach out to consumers and shoppers are immense.  Please get in touch if you'd like to know more.  For now, please click here to see the key trends we've identified.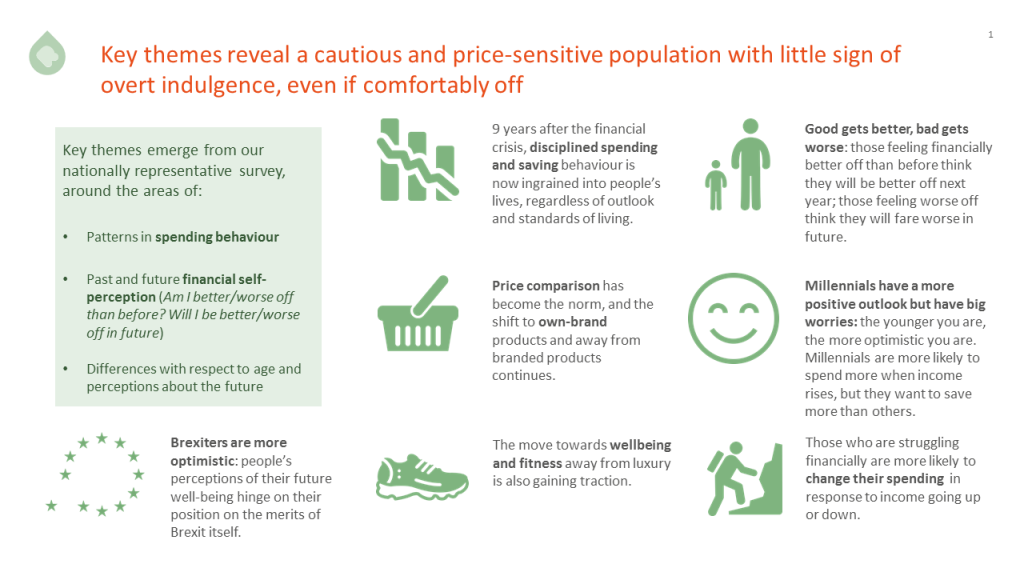 ---
---